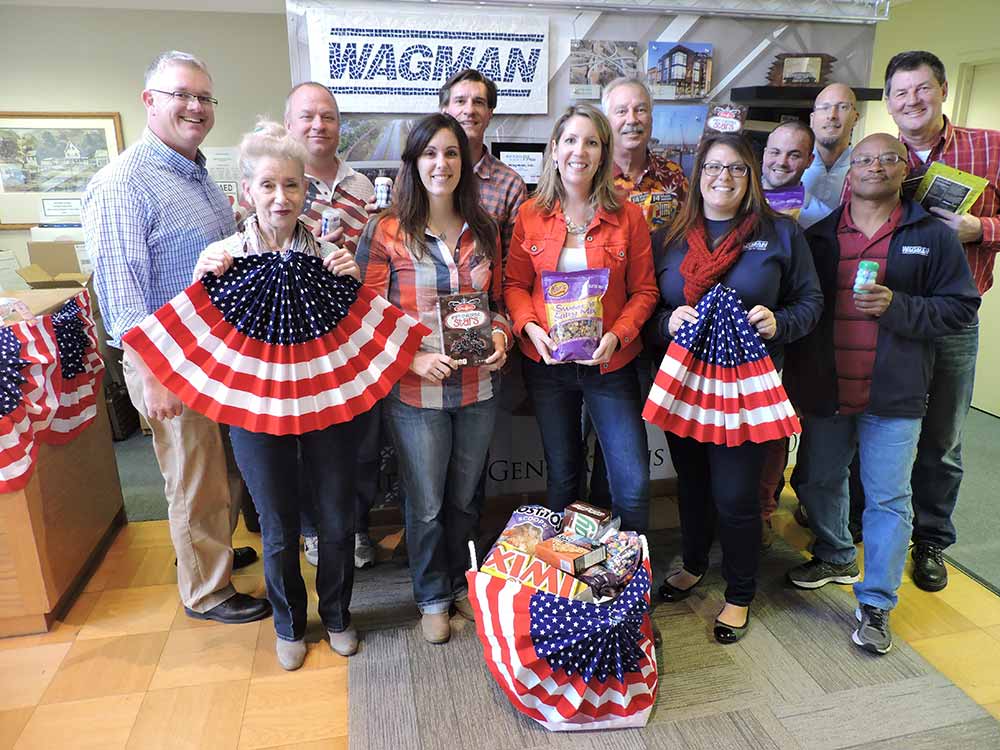 (York, PA ) Wagman offices in Pennsylvania and Virginia collected extra Halloween candy and other frequently requested items to be included in holiday care packages sent to troops. Wagman's York, PA offices and Berryville, VA office collected items for Support Our American Recruits (S.O.A.R.), while Wagman's Dinwiddie, VA office collected items for Operation Gratitude.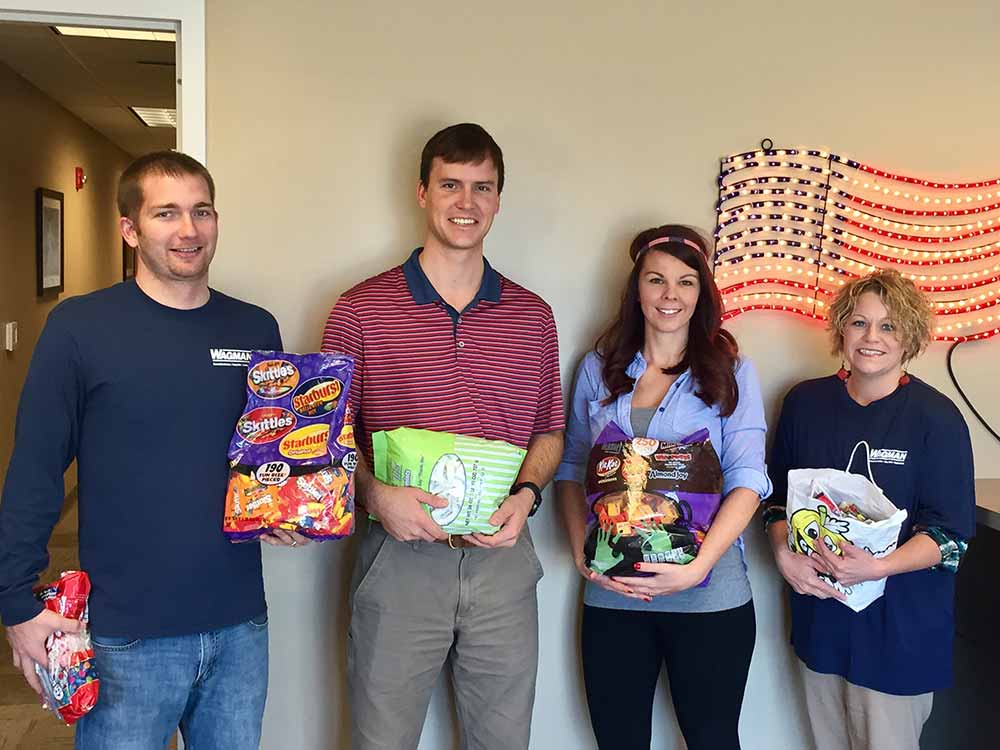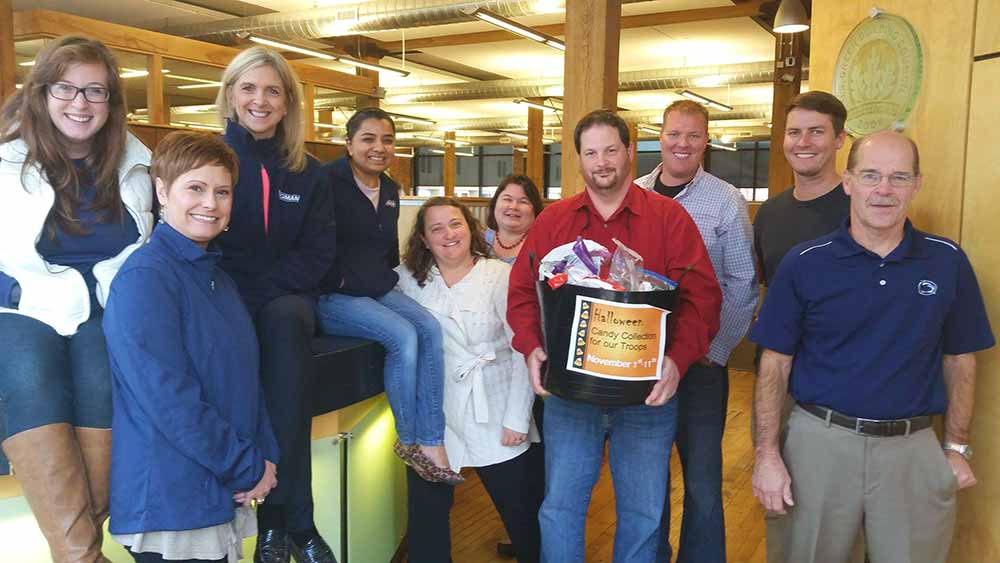 The drive began on Tuesday, November 1 and ran through Veterans Day, Friday, November 11th. Employees were encouraged to wear red, white and blue on the final day of the drive, showing their support to Veterans and active military personnel. Cards signed by employees and cards colored by kids who attended Take Your Child to Work Day were also included with the donations.
Lisa Wagman Glezer, Vice President of Wagman comments, "We are proud to support our local communities and those serving, especially around the holidays. Last year, we received photos and thank you notes from Guam and a Certificate of Appreciation from Afghanistan which made the annual drive even more rewarding and motivating."
Wagman provide a check to S.O.A.R. to help pay for the shipping of the holiday care packages that are sent to service men and women.
About Wagman
Wagman, Inc. is a multi-faceted construction firm with major operations in heavy civil construction, full service general contracting, and geotechnical construction services. Founded in 1902, Wagman is a fourth generation, family-owned company with offices in Pennsylvania and Virginia and is headquartered in York, PA. For more information about Wagman, please visit www.wagman.com