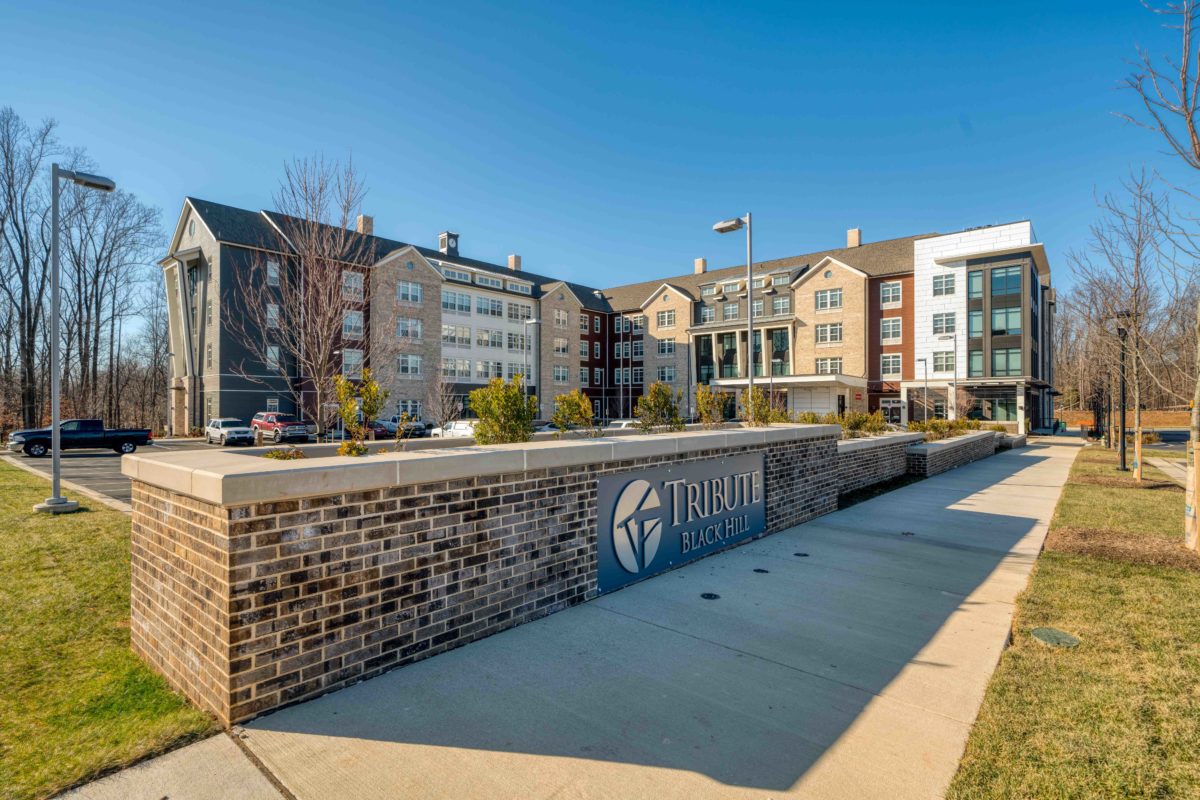 (York, Pa.) Wagman Construction constructed Thrive Senior Living – Tribute at Black Hill in accordance to Leadership in Energy and Environmental Design (LEED®) standards and is excited to announce the project recently received LEED® Silver Certification.
Designed to LEED® Silver standards, the project features locally sourced materials which furnished the majority of the building. Additional features include reduced light pollution, storm water management system, water use reduction, energy performance and ENERGY STAR® appliances, and an electrical vehicle charging station.
LEED® is the most widely used green building rating system in the world and an international symbol of excellence in green building. Developed by the U.S. Green Building Council (USGBC), LEED Certification ensure electricity cost savings, lower carbon emissions and healthier environments for the places we live, work, learn, play and worship. The certification is proof that buildings are going above and beyond to ensure the building is constructed and operated to the highest level of sustainability.
To learn more about the LEED® certification and rating system, visit their website at www.usgbc.org/leed.
For more information about Wagman, please visit www.wagman.com.