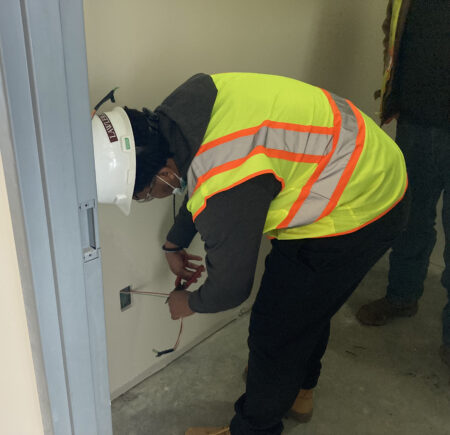 A new metal framed building on the Milton Hershey School campus will soon support the Carpentry and Construction and Welding Pathways. The 5,290 SF building will aid in providing students with the opportunity to earn college credits and gain first-hand experience in the skill sets necessary for these industries.
Wagman Construction, who is serving as the General Contractor on the project, welcomed MHS intern Tahmaj Lawler-Powell, a senior at the school, to be a part of this project. With an interest in an engineering/electrical career path, Tahmaj is on the construction site for an hour, two to three times a week, from January through the end of the school year. Wagman and electrical subcontractor, Lemco Electric, are giving Tahmaj a preview into the electrical construction field. His time spent with the team includes hands on work and real life experience of the day to day operations in the construction field.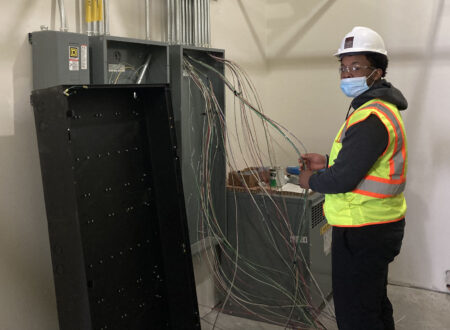 Tahmaj is learning a variety of skills during his time with the team including bending conduit, electrical rough-ins, how different conduits lead back to the main unit in the electrical room, pulling wires from circuit to circuit, and putting the finishing touches such as wall plates, fire alarms, outlets, welding booth and HVAC hook ups. Additionally, he is learning about the importance of safety on jobsites, including the use of personal protective equipment (PPE).
Wagman's Senior Superintendent on the project, Brad Farley, says of the experience, "It's great to see a younger generation looking at these opportunities in the field. We need people in the trades industry. Having this hands on experience gets them thinking of what their future can hold."