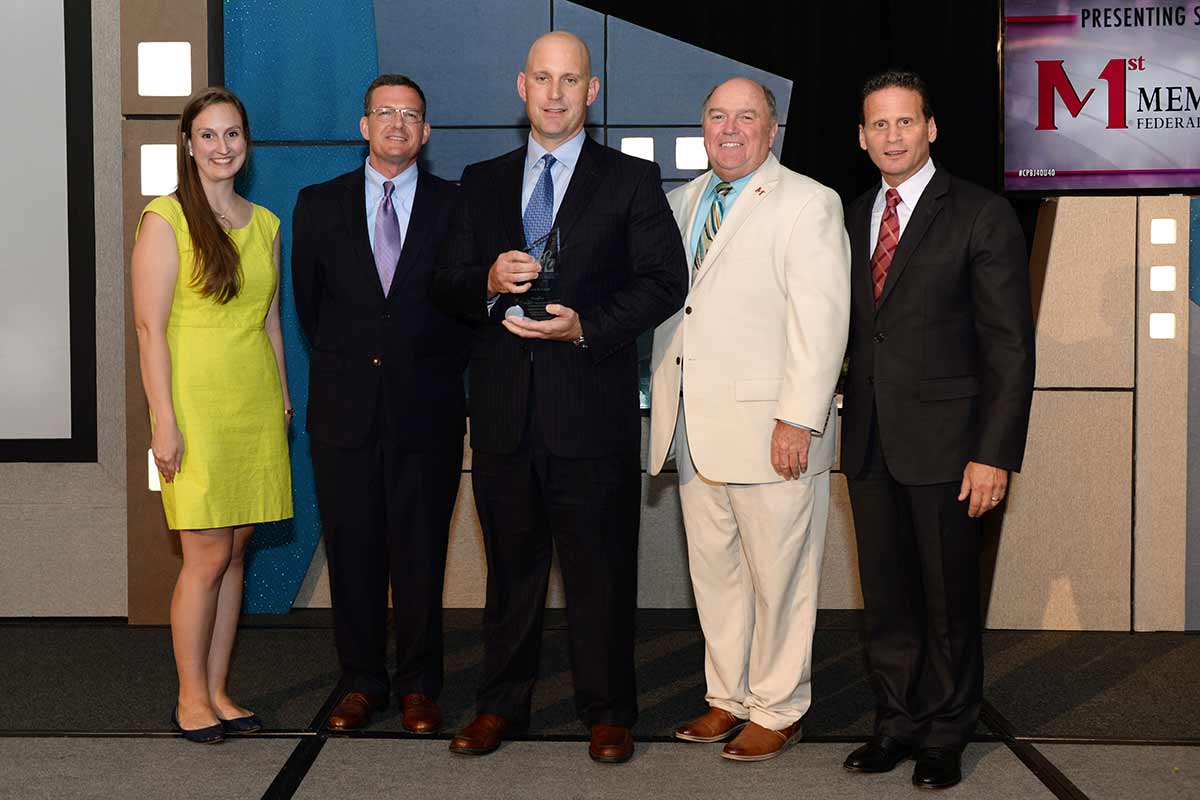 (York, PA ) On Monday, October 12, Mike Glezer, CEO of Wagman, Inc., was honored as one of Central Penn Business Journal's Forty Under 40, for his commitment to business growth, professional excellence and community service. The evening reception and awards program was held at the Hilton Harrisburg.
Bill McCrudden, Senior Vice President at Wagman has worked with Mike for almost 15 years and nominated Mike for the award. Bill commented, "Mike has worked is way up in the organization and achieved numerous accomplishments during his career at Wagman. Mike had the vision and tenacity to lead the company through several strategic acquisitions over the past 5 years which has allowed us to grow and thrive while maintaining the core values that are an integral part of the company culture, and reflected in our ranking among the Best Places to Work in PA".
In addition to his leadership as CEO of Wagman, Glezer is also a member of the Young Presidents Organization (YPO) PA chapter, where he served on the Executive Committee; the Associated Pennsylvania Constructors (APC) Board of Directors, where he is part of the Long Range Planning and P3 Committee; and the American Road & Transportation Builders Association (ARTBA) Board of Directors, where he was a part of the Young Executive Leadership Task Force and a Young Executive Leadership Development Graduate (2007).
Glezer is an Honorary Board Member of the Children's Home of York, serving two, consecutive 3-year terms on the Board of Directors; a member of the York County Community Foundation; and the United Way Allocations Panel (York, PA).
Following the event, Glezer and the other award recipients were featured in a special publication distributed in the October 16th edition of the Central Penn Business Journal. The list of winners will also appear in the 2016 Book of Lists publication.
About Wagman
Wagman, Inc. is a multi-faceted construction firm with major operations in heavy civil construction, full service general contracting, and geotechnical construction services. Founded in 1902, Wagman is a fourth generation, family-owned company with offices in Pennsylvania and Virginia and is headquartered in York, PA. Wagman has been consistently ranked among the Best Places to Work in PA. For more information about Wagman, please visit www.wagman.com