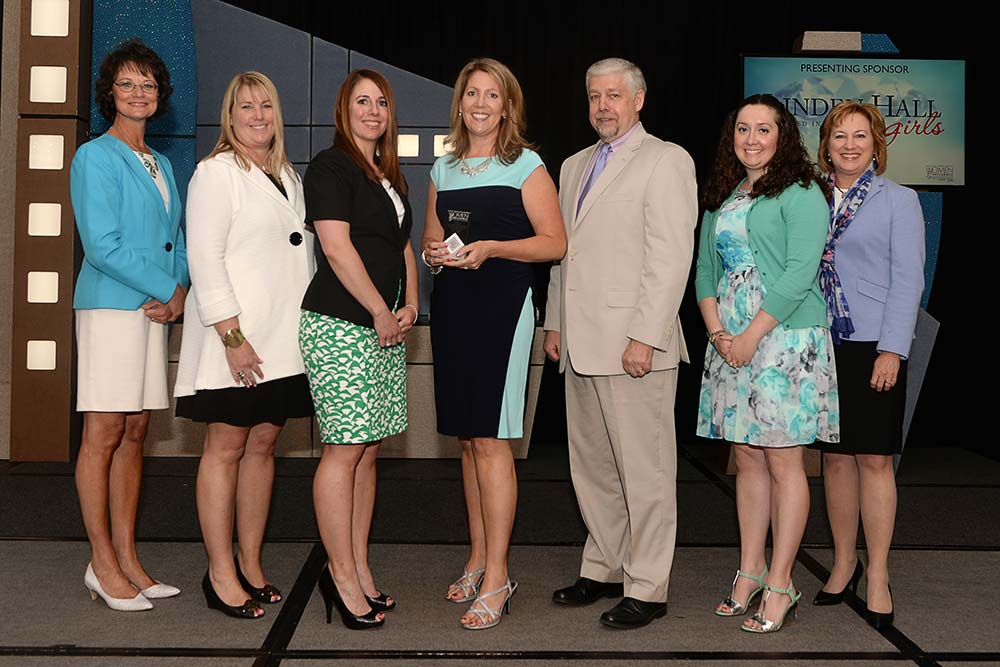 (York, PA ) On June 24, 2016, Lisa Wagman Glezer, Vice President of Wagman, Inc. was recognized as a Woman of Influence by the Central Penn Business Journal during an Awards luncheon at the Harrisburg Hilton.
The Women of Influence awards recognized 25 women leaders in the Midstate who are influential in their companies, industries and communities and have solid reputations based on their experience, integrity, leadership and accomplishments.
Rich Wagman, Chairman of Wagman, Inc. comments, "Lisa is a bright and experienced young executive whose sphere of influence within our company has expanded tremendously over the years to include marketing, internal and external communications, business development, government relations and enhancing recruiting efforts. These responsibilities combined with her active engagement in our Executive Committee and Board Meetings have contributed to our growth, success and seamless transition to the 4th generation. We are proud to see her recognized publicly for her contributions to our company and our community."
In addition to her leadership as Vice President of Wagman Inc., Lisa Wagman Glezer is Vice Chair of the Board of Transportation Coalition Industries – Political Action Committee (TCI-PAC) and is a member of the Grassroots & Fundraising Subcommittee. She also serves on the Board of SpiriTrust Lutheran and is engaged on their Executive Committee and Governance & Strategic Planning Committee. Lisa is part of the leadership team for the Capital Campaign for DreamWrights Center for Community Arts.
About Wagman
Wagman, Inc. is a multi-faceted construction firm with major operations in heavy civil construction, full service general contracting, and geotechnical construction services. Founded in 1902, Wagman is a fourth generation, family-owned company with offices in Pennsylvania and Virginia and is headquartered in York, PA. Wagman has been consistently ranked among the Best Places to Work in PA. For more information about Wagman, please visit www.wagman.com