Our People
Employee Spotlights – People Who Have Celebrated More than 20 Years at Wagman
With 120 years as a thriving family business, Wagman has over 35 employees with 20+ years of service.
Mike Doverspike, Project Accounting Manager, Wagman, Inc.
Mike began his career 35 years ago with Wagman, and has been a part of the Wagman team ever since. Originally from Clarion County, he moved across the state when a job placement center got him a position at Wagman as a staff accountant.
Mike has enjoyed his time at Wagman, and most of all enjoys the people that work at Wagman.
Fun Fact: In his free time, Mike has a number of pets he looks after at home including dogs, cats, chickens and peacocks. He admits that his Clarion County roots have traveled with him to York after growing up on a farm.
"I've always enjoyed the family atmosphere at Wagman. Everyone knows everyone and we are looking out for everyone's success. "

– Mike Doverspike

35+ Years with Wagman
Dave Baker, Concrete Group Superintendent, Wagman Heavy Civil
Dave has been a part of the Wagman family for more than 40 years, beginning his career in 1980 as a Truck Driver/Sand Blaster. Dave has worked on projects along the east coast for Wagman including working on the "Big Dig" project in Boston, MA, and overlaying the Observation Deck overlooking Niagara Falls.
Dave has enjoyed his many years at Wagman, and likes being challenged by aggressive project schedules, as well as the sense of accomplishment after every project is complete. His favorite aspect of the job mentoring his staff. "I like to show the guys all the tricks of the trade. Our job is unusual and hard. I've been there, and done it, so I do my best to make sure anyone who joins us is well-managed."
Fun Fact: Dave has a timeshare in Myrtle Beach where he enjoys collecting shark teeth on the shore. His collection has grown to over 60 teeth!
"Wagman has always had diversified work. I always knew there would be projects and other divisions for work. "

– Dave Baker

40+ Years with Wagman
Rich Wagman, Chairman, Wagman, Inc.
Rich's career at Wagman began when he was a young boy, often visiting jobsites with his dad. In his college years, he worked in the field over the summer before officially joining the family business in 1970 as treasurer. He took over as president in 1977 and served in the position until 2012, when his son-in-law became CEO. Rich continues to serve as chairman of the board, and in September 2020, he celebrated 50 years of service.
One of his favorite projects is ICC-A, Wagman's first involvement in a large design-build, joint-venture mega-project. It was a tremendous learning experience for everyone involved and set up the team for managing a number of very successful joint ventures in the years that followed. What he loves most about the job is the people he gets to work with, seeing the company successfully transition into the fourth generation and knowing that we are building structures and providing services that will add value to the communities we work in.
Fun Fact: Rich has been going on an annual elk hunting trip in Colorado for the past 21 years.
"What sets us apart is the quality of our people, our culture and values, and the outstanding reputation our people have earned for our company. "

– Rich Wagman

50+ Years with Wagman
Paul Toomey, Special Projects Group Leader, Wagman Construction
Paul has been a part of the Wagman Family for 24 years. He began as a carpenter helper and quickly progressed to a Special Projects Group Leader. He enjoys that his work is "different every day, and you can feel accomplished."
His favorite project was working on kitchen renovations for Homewood. "It was a great project. Homewood's whole culture, and being able to interact with the residents was a wonderful experience."
Fun Fact: Paul ran his own general construction company prior to working for Wagman.
"Wagman is a family business and that makes a difference. You're not just a name and a number. I couldn't see working anywhere else. "

– Paul Toomey
24+ Years with Wagman
Al Houser, Director of Learning & Development, Wagman Heavy Civil
Starting his career path in 1980, Al worked as a laborer with the latex modified concrete group. Since then, he progressed to machine operator, crew leader, superintendent, project manager and operations manager for the heavy civil division. He enjoys the challenges that each project entails, the complexity of the work, bringing a team together, and the innovation required to deliver a project safely, with a high degree of quality.
Al's favorite part of the job is the family atmosphere, and the Wagman family in particular. He feels that everyone that works at Wagman is a part of that family.
Fun Fact: One of Al's lifelong hobbies has been learning about history and the Civil War.
"Working at Wagman has been the most rewarding experience a man could ever wish for in a career. "

– Al Houser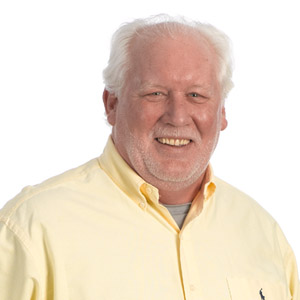 40+ Years with Wagman
Ron Ansell, Foreman, Wagman Heavy Civil
Spending his entire career with Wagman, Ron began as a laborer and then a carpenter. He spent the last 20 years as a foreman. His favorite project was the ICC-B joint venture, where Ron performed the deck work.
Ron says the best of the job was meeting new people and his team. They worked really hard and looked out for each other.
Fun Fact: Ron's father also worked for Wagman.
"I loved my team and people. Wagman treated me well . . . they are fair, good to you, and I can't say a bad word about them."

– Ron Ansell

40+ Years with Wagman
Andy Hart, SPG Group Leader, Wagman Construction
For Andy, being hands on and being a part of the construction process is his favorite part about working in construction. He started as a laborer and is now a Special Projects Group Leader. He has stayed with Wagman because it's a family owned business and the company listens to its employees and values feedback. Both Andy's father and uncle retired from Wagman.
Andy enjoys the opportunity to get to know the people he's working with, and to build relationships. It's more than just coming to work; it's about getting to know his clients and their families.
Fun Fact: Andy served in the Marines for five years and was deployed in Japan.
"To me, it's not just coming to work for a client; it's about getting to know them and their families."

– Andy Hart

25+ Years with Wagman
Wanda Turner, Treasury Manager, Wagman, Inc.
Wanda has been a part of the Wagman family for more than 35 years, beginning her career with the company as a payroll clerk. She worked other various accounting roles prior to becoming the treasury manager.
One of the ways Wanda is able to give back and help the local community is by contributing to the United Way program, as well as participating in Day of Action, which she finds rewarding. She also loves that having fun with the team is part of the job!
Fun Fact: Wanda loves glass and learned how to make stained glass pieces. She hopes to one day learn the technique of glass blowing.
"I love that it is a family. Everyone is an equal and that is a rare thing."

– Wanda Turner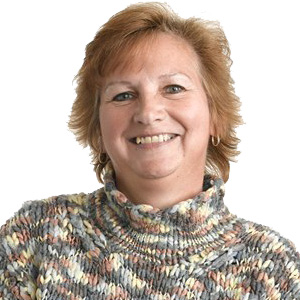 35+ Years with Wagman
Joe Wagman, Chairman, Wagman Construction
Joe joined the family business 40 years ago and has been an integral part in the company's growth. His favorite aspect of the company is the people and getting to interact with them in the field or at the office.
Joe is involved in more than a dozen organizations across York County and credits the company with providing him the opportunity to do so. Community is a core value at Wagman and was a big deal for his grandfather and father. The company's core values is what Joe believes separates Wagman from everyone else, including the effort to live by them even when it's not easy.
Fun Fact: Joe has a degree in Archaeology and travels to Greece each summer for a dig.
"What sets Wagman apart are our core values and effort to live by them, even when it's not easy."

– Joe Wagman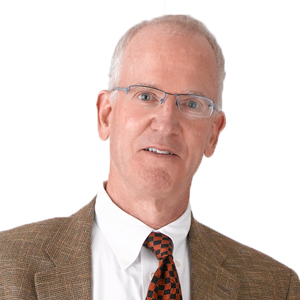 40+ Years with Wagman
Mark Morrow, Vice President / General Manager, Wagman Construction
Mark began his career with Wagman in 1989 as a laborer. He worked through various positions, including carpenter, foreman, and superintendent before becoming VP / General Manager for Wagman Construction.
While each day brings new challenges, Mark says that is what he loves most about his job, including the chance to grow his team. His favorite aspect of working with clients and owners is the relationship. Clients become family and they have their complete trust in the company.
Fun Fact: Mark thrives on G-forces and going fast! He loves rollercoasters and racing.
"Really, it's about the core values and the family organization – that's where it's at. That's what keeps me here."

– Mark Morrow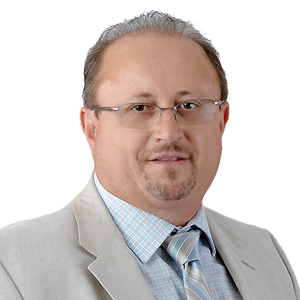 30+ Years with Wagman