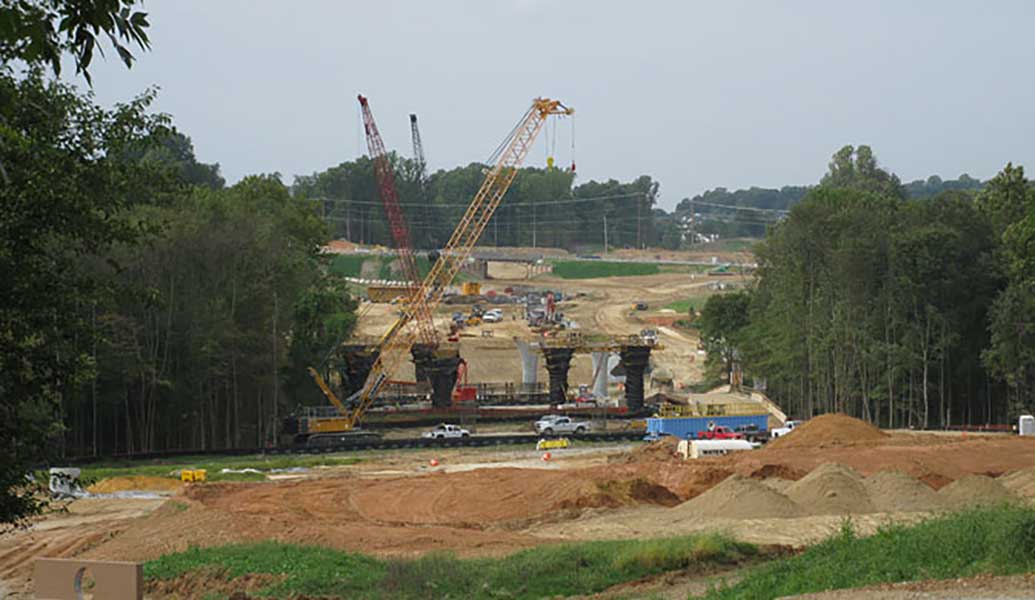 (York, PA) G.A. & F.C. Wagman, Inc. and their joint venture partners received a "Notice to Proceed" for the Intercounty Connector – Contract B valued at $559,745,500. G.A. & F.C. Wagman, Inc. partnered with Kiewit Southern Company and Corman Construction, Inc. to submit a Best Value proposal for the Design Build project and was awarded the project for their superior Technical Proposal. The Joint Venture team received the "Notice to Proceed" from the Maryland Department of Transportation State Highway Administration.
Contract B will connect Georgia Avenue (MD 97) to MD 29 in Montgomery County, Maryland. Contract B will consist of approximately 7 miles of new controlled access, six-lane, tolled roadway and two interchanges. The work includes mainline ramps, cross roads, utility relocations, bridges, retaining walls, and more. Design started last fall under a "Limited Notice to Proceed" and construction is planned to begin in spring 2009. The project duration is estimated to be three years.
ICC B is the third of five contracts being let to create the $1.5 Billion 18.8 mile Intercounty Connector that will ultimately connect the I-270 corridor in Montgomery County, MD to the I-95/US1 corridor in Prince George's County, MD. Wagman was part of the Joint Venture team which was previously awarded ICC A, the Intercounty Connector from I-370 to Georgia Avenue (MD 97) which is currently being constructed.
The Intercounty Connector project is an extremely environmentally and community sensitive project and extensive measures have been planned by the design build team to minimize the environmental impact of this project. For more about the Intercounty Connector project, please visit http://www.iccproject.com
Wagman, founded in 1902, is a fourth generation, private family-owned general contracting business headquartered in York, PA. G.A. & F.C. Wagman, Inc. provides a range of services for roads, bridges and structures with their heavy highway, piling and concrete operations.