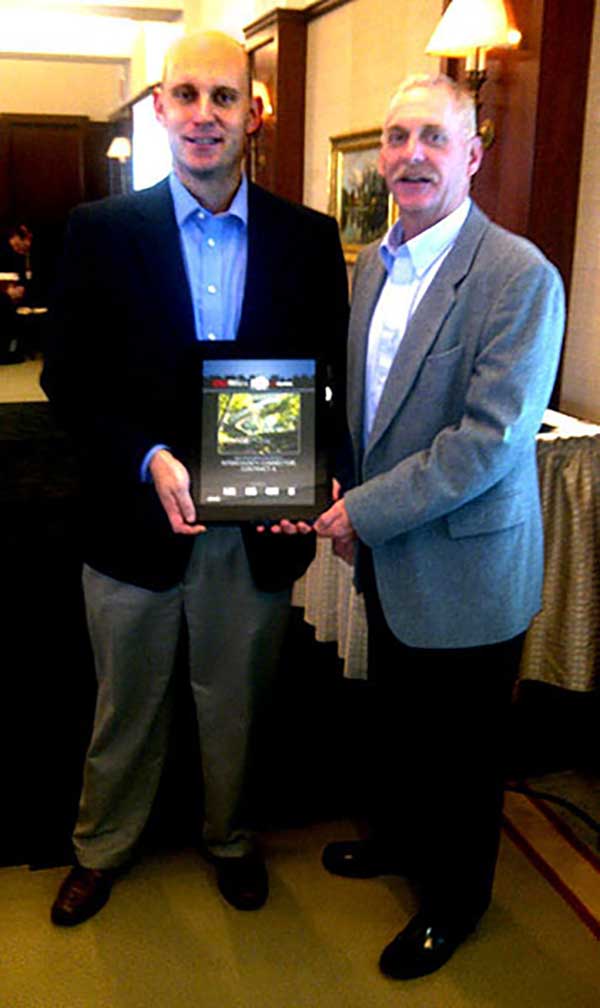 (York, PA) Intercounty Constructors, a joint venture of G.A. & F.C. Wagman, Inc., Granite Construction and Corman Construction was recently selected as Engineering News Record's (ENR) Northeast Region Best Project of 2011 for their successful completion of Maryland's Intercounty Connector Contract A (ICC-A) Project.
The joint venture constructed the westernmost 7.2 miles of the ICC/MD 200 which opened on February 22, 2011.The ICC is Maryland's first electronic toll road that connects I-370 at Shady Grove and MD 97 (Georgia Avenue) in Rockville/Olney to I-95.
Project scope included construction of approximately seven miles of six-lane divided highway, relocation of five local roadways, the construction/reconstruction of three interchanges, seven dual bridges, 11 single bridges, four bridge widenings, and a 610 foot deck-over structure. There was approximately 650,000 square yards of paving, 2,400,000 cubic yards of earthwork, drainage, structures, maintenance and protection of traffic, signing, lighting, signalization, striping, electronic toll collection, intelligent transportation system, fencing, barriers, guardrail, landscaping and utility relocations. The project demanded immense environmental sensitivity and extensive community outreach.
ENR annually recognizes the nation's best construction projects and companies. The northeast region is comprised of 10 states and ICC-A was one of 98 entries.
The joint venture team was honored at an awards ceremony in New York City on November 8, 2011 and featured in ENR's Northeast Region magazine on Nov. 7, 2011. This award qualifies ICC-A for ENR's Best of the Best Projects 2011 on a national level where winners will be showcased in a special editorial feature in ENR and the editorial staff will select one project as the Editors' Choice. Click here to read ENR's feature on the Intercounty Constructors.
G.A.& F.C. Wagman, Inc. was founded in 1902 and continues on today as a fourth generation, private family-owned general contracting business headquartered in York, PA. G.A. & F.C. Wagman, Inc. is a heavy civil contractor specializing in transportation infrastructure and has grown to become a nationally recognized leader within the industry. Wagman's core competencies include: design-build, bridges, marine construction, structures, highways, excavation, drainage, modified concrete and geotechnical construction services. For more information about Wagman, please visit www.wagman.com.