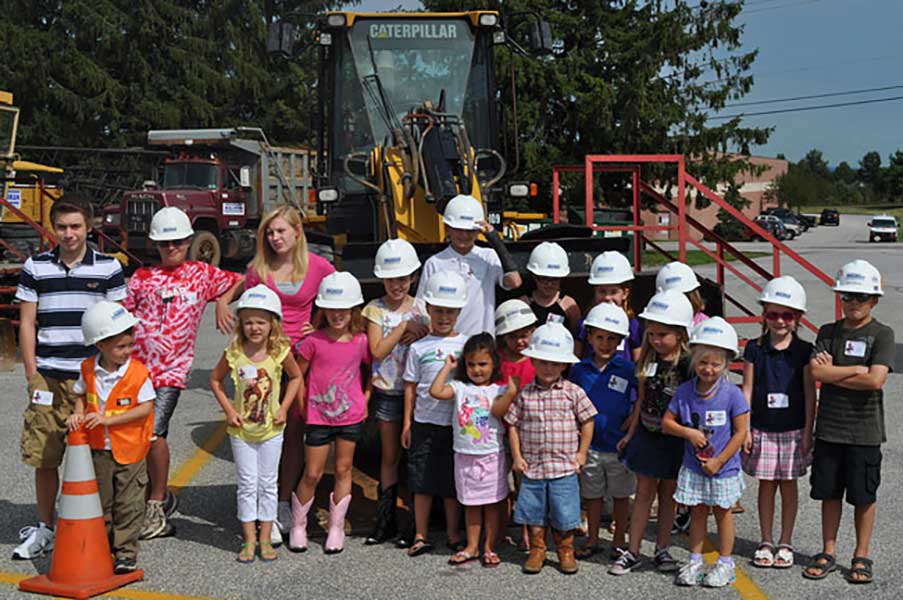 (York, PA) The Wagman Companies (G.A. & F.C. Wagman, Inc. & Wagman Construction, Inc.) hosted a summer version of "Take Your Child to Work Day" on August 5, 2011. Employees were invited to bring their children/grandchildren to work. Older children were welcome to shadow employees for the day and a program for children of all ages was planned from 10am -2 pm.
The first half of the program included an interactive learning session about construction equipment, a presentation featuring history and notable construction projects and an egg drop contest, along with a range of age appropriate activities. At noon, participants regrouped for lunch at the York Revolution Baseball Stadium followed by a behind the scenes tour from a construction perspective (Wagman Construction, Inc. was the construction manager for the York Revolution Professional Baseball's Sovereign Bank Stadium).
To learn more about Take Your Daughters & Sons to Work Day, visit http://www.daughtersandsonstowork.org
About Wagman
Wagman was founded in 1902 and continues on today as a fourth generation, private family-owned general contracting business headquartered in York, PA. G.A. & F.C. Wagman, Inc. is a heavy civil contractor specializing in transportation infrastructure and has grown to become a nationally recognized leader within the industry. Wagman's core competencies include: design-build, bridges, structures, highways, excavation, drainage, marine construction, modified concrete and geotechnical construction services.
Wagman Construction, Inc. is a full service general contractor located in downtown York, PA, serving senior care, office, urban, institutional, medical and industrial markets in central Pennsylvania & Maryland.
For more information about Wagman, please visit www.wagman.com.