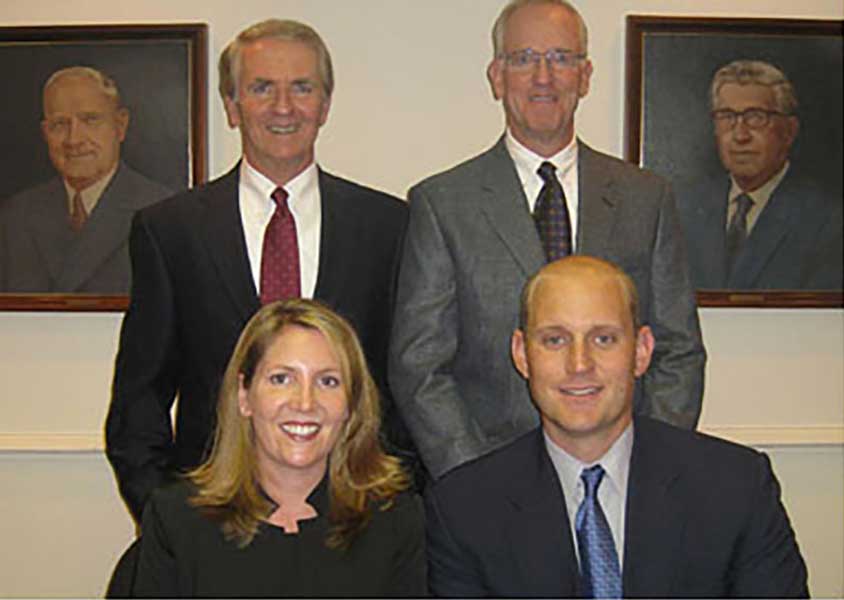 (York, PA) Wagman Family Corporate Leadership was selected to be the 2013 recipient of the Lutheran Social Services' (LSS) Cornerstone Award in recognition the four generations of Wagmans who share a commitment to the community. Wagman family members representing the 3rd and 4th generations at Wagman Companies include Lisa Wagman Glezer, Mike Glezer, Joe Wagman & Rich Wagman who will be recognized at the LSS Cornerstone Dinner on April 4, 2013 at the Yorktowne Hotel.
Lisa Wagman Glezer comments, "Our commitment to community was established by the early generations at Wagman and remains one of our six Core Values at Wagman. It's part of the culture at Wagman and while Wagman leadership is very involved in the community, we also take great pride in all of our employees who support their communities through volunteerism, donations, and financial giving."
Wagman family members are active on local boards and committees to support non- profit organizations and provide leadership and support to companywide programs to engage Wagman employees in supporting the community with their time, talents and/or financial support. The family also manages the Wagman Corporate Community Fund which was established in 2006 to perpetuate corporate giving despite economic and business cycles. For the company's 110th anniversary in 2012, Wagman launched an employee community matching program which was so well received; the company is continuing the program in 2013.
About the LSS Cornerstone Award
According to their website, "The LSS Cornerstone Award was established in 2004 to recognize significant contributions of philanthropy and celebrate those who are active in the philanthropic community. For 110 years, the Wagman Family has shown its devotion to the community through its actions, words and deeds. For information about the event, please visit: http://www.lutheranscp.org/news/wagman-family-corporate-leadership-honored-2013-cornerstone-award
About Wagman
Wagman was founded in 1902 and continues on today as a fourth generation, family-owned general contracting business headquartered in York, PA. G.A. & F.C. Wagman, Inc. is a heavy civil contractor specializing in transportation infrastructure and has grown to become a nationally recognized leader within the industry operating out of offices in Pennsylvania and Virginia. G.A. & F.C. Wagman, Inc.'s core competencies include: design-build, bridges, structures, highways, excavation, drainage, marine construction, modified concrete and geotechnical construction services. Wagman Construction, Inc. is a full service general contractor located in downtown York, PA, serving senior care, office, urban, institutional, medical and industrial markets in central Pennsylvania, Virginia & Maryland.
For more information about Wagman, please visit www.wagman.com.