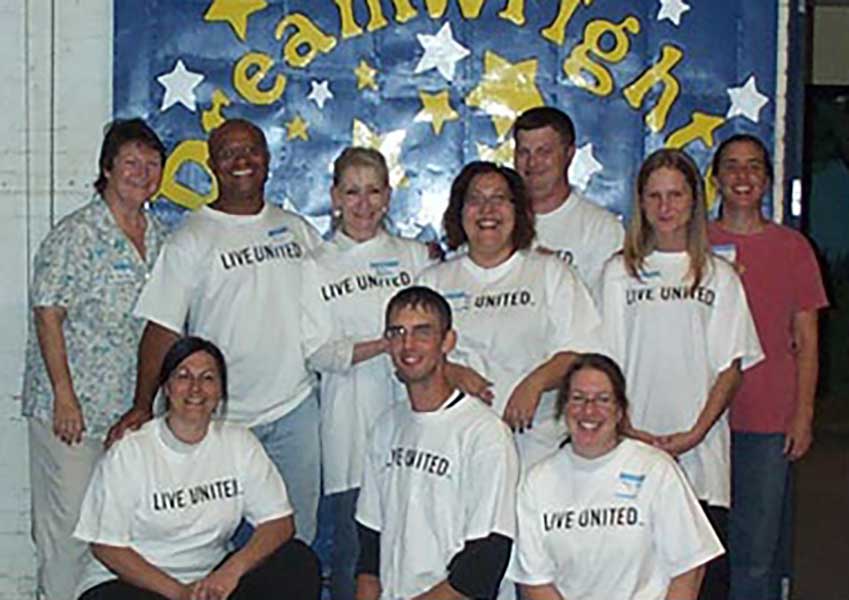 (York, PA) On September 11, 2009, eight Wagman employees spent their 8-hour work day volunteering their service at DreamWrights Youth & Family Theatre in downtown York. They assisted with the organization of shoes used in various productions, painted, worked on a storage unit and cleared out space for an office. They also constructed racks for belts to hang on.
The Wagman Companies, long time supporters of the United Way, participates in an annual "Day of Caring" to assist others in the community. Wagman allows employees to contribute a specified number of hours for volunteer work, like this, on company time.
Wagman, founded in 1902, is a fourth generation, private family-owned general contracting business headquartered in York, PA. G.A. & F.C. Wagman, Inc. provides a range of services for roads, bridges and structures with their heavy highway, piling and concrete operations.