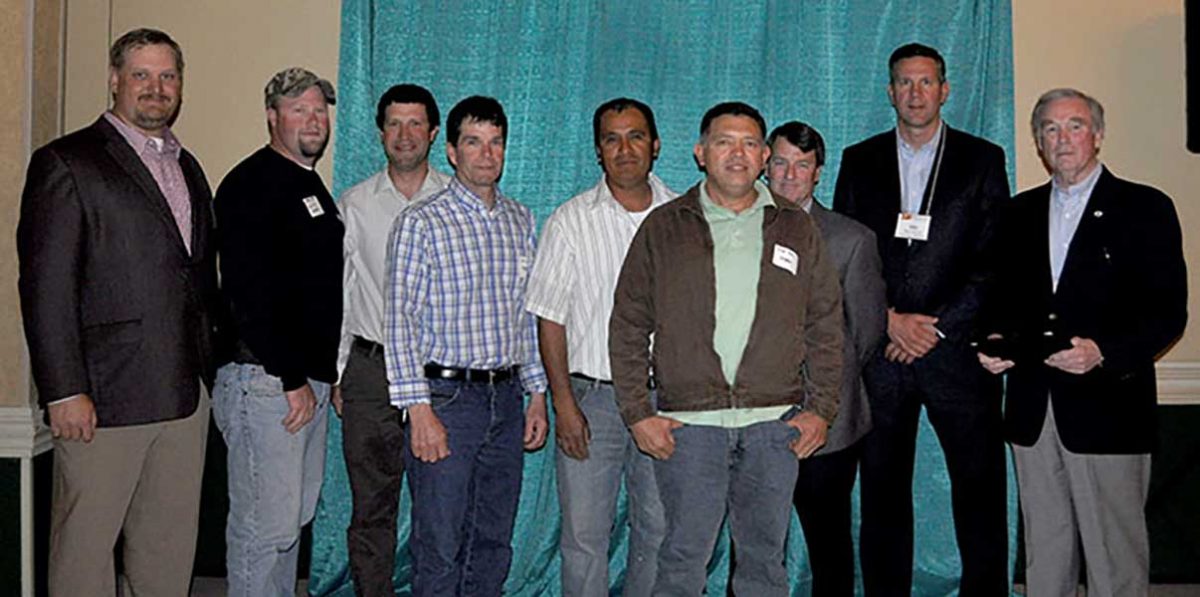 (York, PA) The Maryland Transportation Builders and Materials Association (MTBMA) held their second annual Contractor Supervision Recognition Safety Awards banquet on April 25th to recognize accident-free performances during the 2013 calendar year. Nine Wagman employees were recognized for their leadership which was responsible for maintaining accident-free worksites on Wagman's Maryland 4 Over Maryland 223 Bridge project in Upper Malboro, Maryland. Wagman provided over 29,000 man-hours to this project with zero lost time/recordable injuries and zero liability accidents.
The Wagman supervisors who received the award were: Michael Benney, Dwight Burk, Felipe Florez, Brian Hyde, Andrew Michenzi, Octavio Resendez, Johnny Tripplett, Steve Whitsell and Steve Wood.
For more information about Maryland Transportation Builders & Materials Associations (MTBMA), please visit http://www.mtbma.org/
About Wagman
G.A. & F.C. Wagman, Inc. was founded in 1902 and continues on today as a fourth generation, family-owned general contracting business headquartered in York, PA. With offices in Pennsylvania and Virginia, G.A. & F.C. Wagman, Inc. is a heavy civil contractor and has grown to become a nationally recognized leader within the industry. Wagman's core competencies include: design-build, bridges, marine construction, structures, highways, excavation, drainage, modified concrete, shotcrete and geotechnical construction services. For more information about Wagman, please visit www.wagman.com.