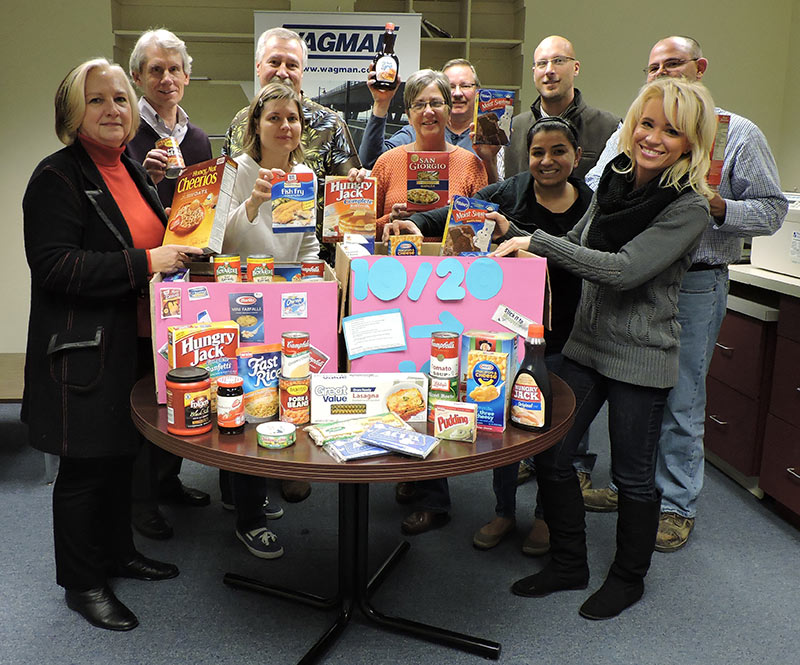 (York, PA and Berryville, VA) Wagman Companies, Inc. sponsored food drives in their Pennsylvania and Virginia offices this fall. Wagman's York, Pennsylvania offices teamed up to sponsor a "Stick it to Hunger" food drive to benefit the York County Food Bank and donated over 140 pounds of food.
Wagman's Berryville, Virgina office sponsored a food drive to benefit FISH, an agency in Clarke County, Virginia, that helps neighbors and families in times of crisis.
Lisa Wagman Glezer, part of the fourth generation of Wagman Companies, Inc., comments, "We were thrilled by the responses at all of our offices and proud of our employees for getting involved and participating. It represents the true meaning of Thanksgiving."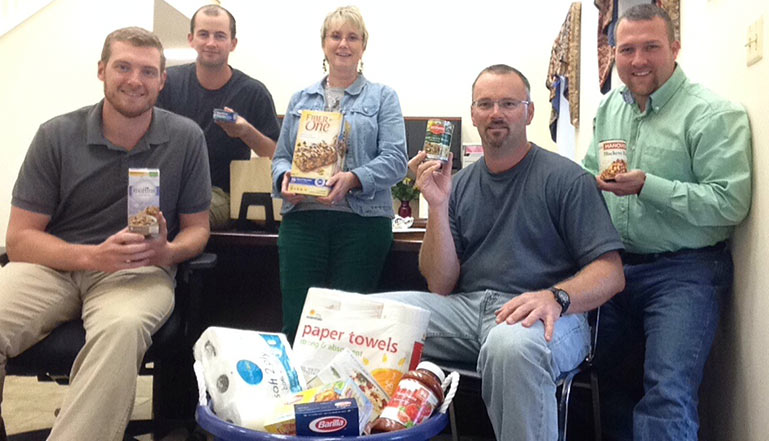 Wagman was founded in 1902 and continues on today as a fourth generation, family-owned general contracting business headquartered in York, PA. Wagman Companies, Inc. is the holding and management company for G.A. & F.C. Wagman, Inc. and Wagman Construction Inc. G.A. & F.C. Wagman, Inc. is a heavy civil contractor and has grown to become a nationally recognized leader within the industry operating out of offices in Pennsylvania and Virginia. G.A. & F.C. Wagman, Inc.'s core competencies include: design-build, bridges, structures, highways, excavation, drainage, marine construction, latex modified concrete and geotechnical construction services. Wagman Construction, Inc. is a full service general contractor located in downtown York, PA, serving senior living, healthcare, higher education, urban, institutional and industrial markets in central Pennsylvania, Virginia & Maryland.
For more information about Wagman, please visit www.wagman.com.