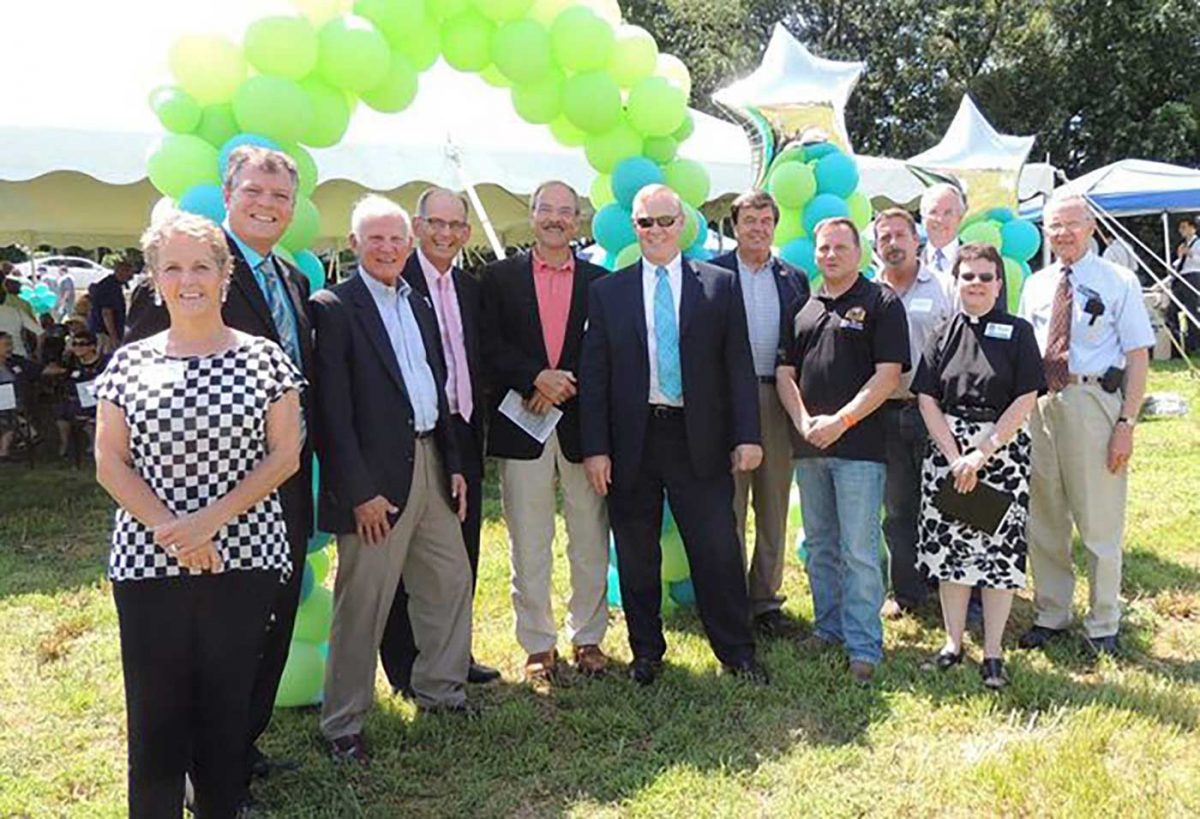 Reprinted from The Frederick News-Post
Frederick, MD — Amid balloons and bricks and tents on the site, Homewood at Frederick recently celebrated the beginning of construction of The Lodge, an apartment building for active adults on the Willow Ponds campus. In attendance were many of those who have reserved apartments in the building, which is to be completed in 2016 and each person placed a brick to start the foundation for their new accommodations.
Homewood Retirement Centers CEO Ernie Angell, Frederick Mayor Randy McClement, Frederick County Commissioner Billy Shreve and state Sen. Ron Young all participated in the program recognizing the years of coordinated efforts to make this community a reality for the rapidly increasing demographic of the 55+ population in Frederick County. Executive Director Eric Nichols invited the attendees to envision each of the numerous amenities The Lodge will provide this boomer community — maintenance-free living and enriching activities.
The building is already 60 percent reserved with a number of floor plans still available.
The building was designed by Noelker and Hull, engineering by Rodgers Consulting, and construction by Wagman.
For more information call 301-732-6153 or go to www.homewood.com/willowponds.