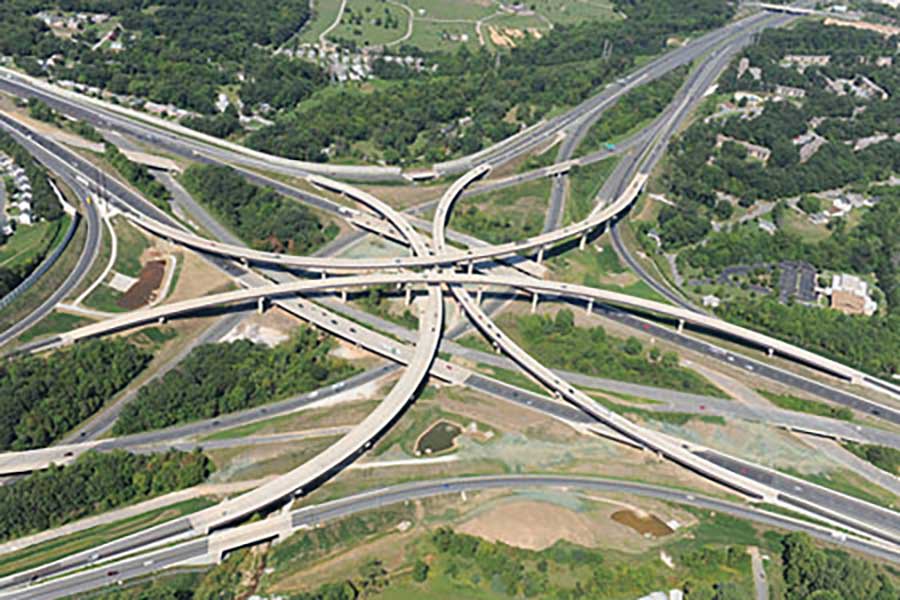 (York, PA) G.A. & F.C. Wagman, Inc.'s joint venture partnership was awarded the "2011 National Partnership for Highway Quality's Special Recognition Award for a Structure Project" for the I-95/I-695 Interchange, I-695 Express Toll Lanes Project in Baltimore, Maryland. This award recognizes the joint venture's focus on the principles that produce high quality completed projects and outstanding customer consideration and service.
G.A. & F.C. Wagman, Inc., Corman Construction and McLean Contracting comprised the joint venture team which was awarded the contract to reconstruct the interchange in 2006. G.A. & F.C. Wagman, Inc. was the managing partner of the Wagman/Corman/McLean Joint Venture.
The joint venture team's contract includes 11 bridge structures, 17 retaining walls, 4 sound walls and a comprehensive roadway package. The project was completed in summer of 2010.
G.A. & F.C. Wagman, Inc. was founded in 1902 and continues on today as a fourth generation, family-owned general contracting business headquartered in York, PA. G.A. & F.C. Wagman, Inc. is a heavy civil contractor specializing in transportation infrastructure and has grown to become a nationally recognized leader within the industry. Wagman's core competencies include: design-build, bridges, marine construction, structures, highways, excavation, drainage, modified concrete and geotechnical construction services. For more information about Wagman, please visit www.wagman.com.