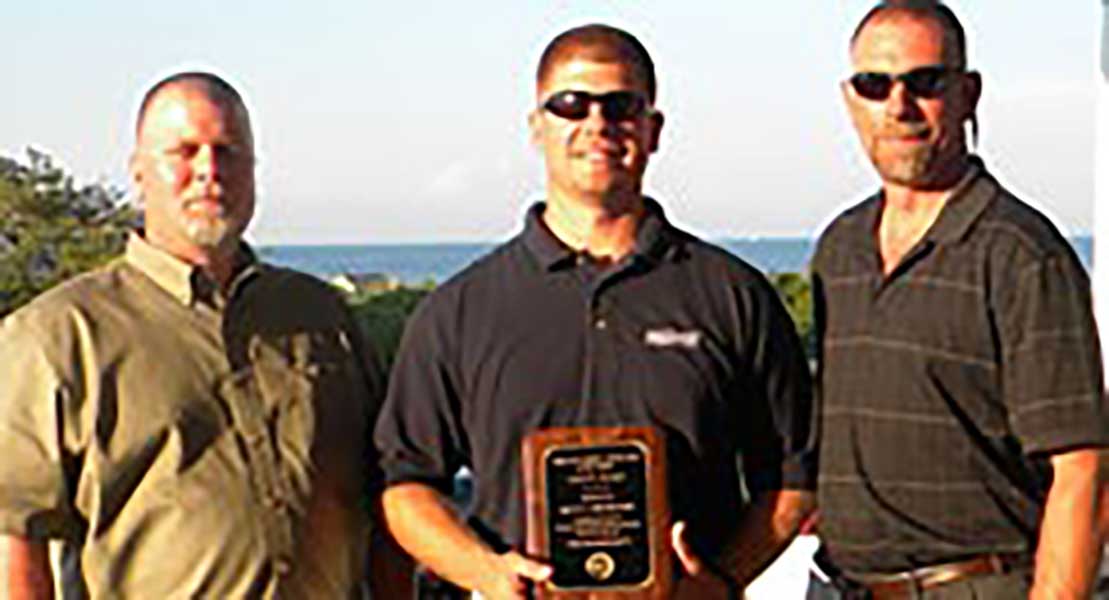 (York, PA) G.A. & F.C. Wagman, Inc.'s joint venture partnership, Route 52 Constructors, was recently recognized by the Associated General Contractors of New Jersey for their outstanding safety record for the year 2009 – Zero Incidence Rate. Route 52 Constructors is a joint venture partnership between G.A. & F.C. Wagman, Inc., of York, PA and R.E. Pierson Construction Co., of Swedesboro, NJ.
Route 52 Constructors was recognized for their "tremendous" safety record of Zero Incidence Rate which is well below the National Incidence Rate. The award was presented June 24, 2010 during the AGC New Jersey Annual Celebration and Membership meeting at The Breakers on The Ocean in Spring Lake, NJ.
Route 52 Constructors was awarded the $251 million contract for the Route 52 Causeway Bridge Replacement Project in NJ in 2009. Route 52 Constructors' contract includes causeway bridge replacements connecting Somers Point to Ocean City, NJ and roadwork. The team will replace two bascule bridges on the causeway with four lane, high level fixed spans over Ship Channel and Beach Thorofare (Intracoastal Waterway). The high spanned bridges will eliminate the need for the drawbridges. The contract also includes roadway replacement and improvements between Ocean City and Somers Point, including the elimination of the Somers Point Circle.