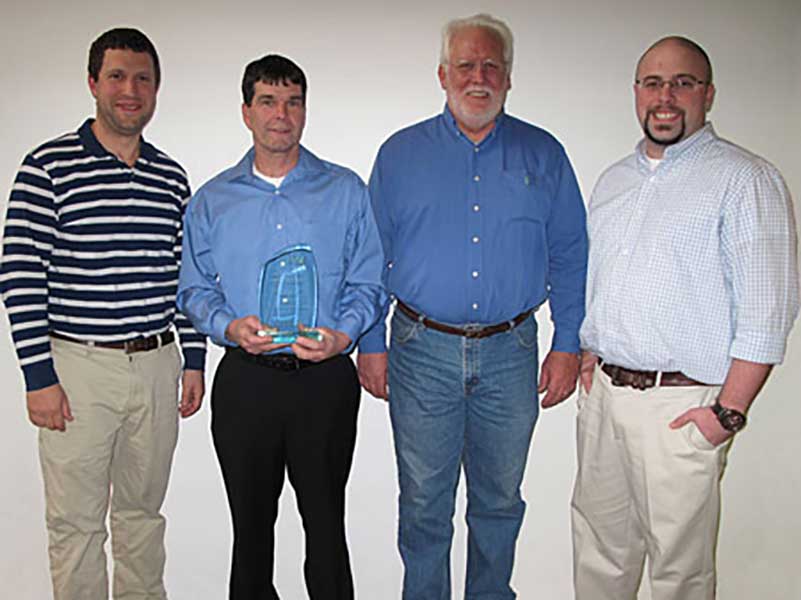 (York, PA) G.A. & F.C. Wagman, Inc. received the MDQI Award of Excellence – Partnering Silver Award from the Maryland Quality Initiative (MdQI) at their annual conference January 31, 2013 in Baltimore, MD.
Wagman was part of the project team recognized for the successful implementation of the partnering process during the planning and construction of the Intercounty Connector – Contract B (ICC-B), East of MD 97 to West of U.S. 29 in Montgomery County. The ICC –B contractor was MD 200 Constructors, a joint venture of Kiewit Infrastructure South Co., Corman Construction, Inc. and G.A. & F.C. Wagman, Inc. Parsons Transportation Group, Inc. was the design firm and Maryland State Highway Administration was the owner.
ICC -B was a $570 million highway Design-Build Project and extended from MD 97 to MD 29. Contract B involved seven miles of new controlled access, six-lane, tolled roadway and two interchanges. For more information about this environmentally and community sensitive project, please visit: https://www.wagman.com/gafc/projects/iccb.asp
MdQI is a cooperative effort by Maryland's transportation industry dedicated to the continuous quality improvement in the planning, design, construction, and maintenance of Maryland's transportation system. For more information about MdQI, please visit: www.mdqi.org.
About Wagman
G.A. & F.C. Wagman, Inc. was founded in 1902 and continues on today as a fourth generation, private family-owned general contracting business headquartered in York, PA. With offices in Pennsylvania and Virginia, G.A. & F.C. Wagman, Inc. is a heavy civil contractor specializing in transportation infrastructure and has grown to become a nationally recognized leader within the industry. Wagman's core competencies include: design-build, bridges, marine construction, structures, highways, excavation, drainage, modified concrete and geotechnical construction services. For more information about Wagman, please visit www.wagman.com.